KYOKUSHIN
KARATE
The path of the ultimate truth
Kyokushin Hawkesbury Karate school is affiliated with the KARATE INTERNATIONAL NAKAMURA federation.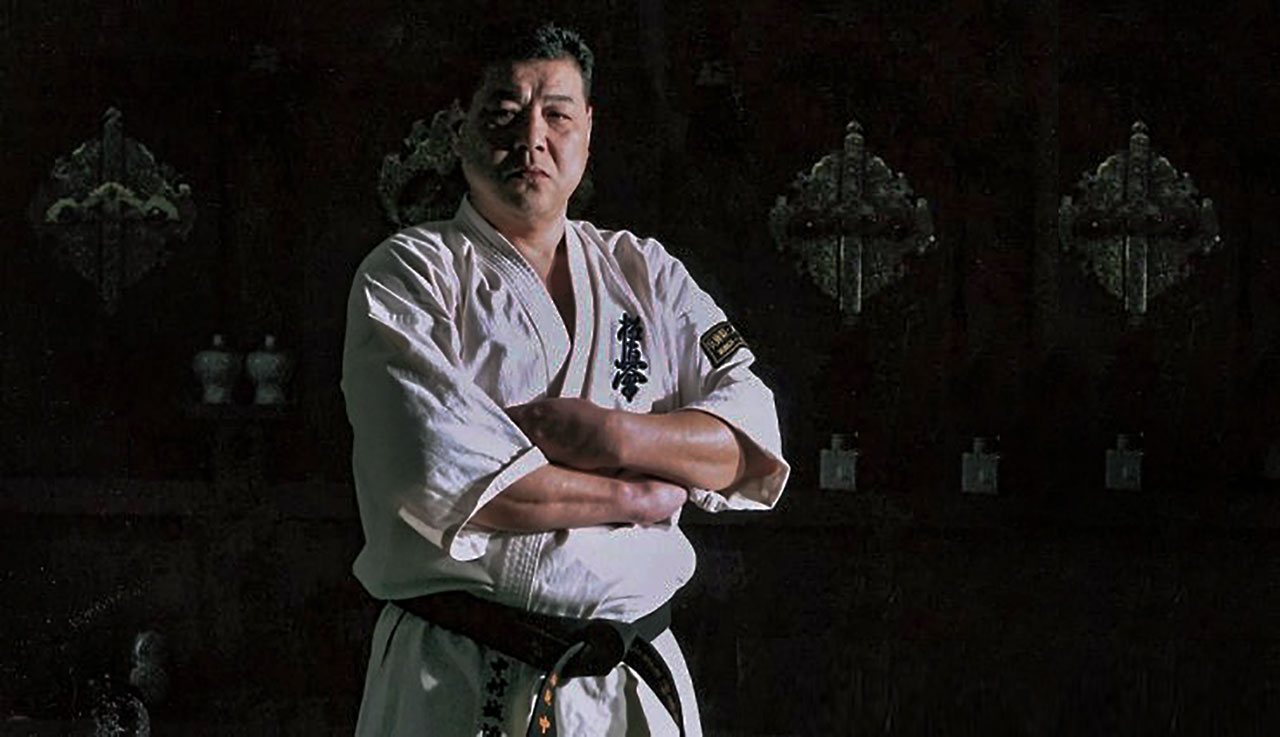 Makoto Nakamura
Today, Makoto Nakamura is the head of his own organization known as Karate International Nakamura. In the utmost respect of conventional Budo philosophies, and following Sosai Oyama's principles, he teaches his pupils traditional karate.
Makoto Nakamura and Sosai Oyama
Makoto Nakamura was close to Sosai Oyama throughout his martial arts path. He is privileged enough to have been taught Kyokushin by the grand master himself.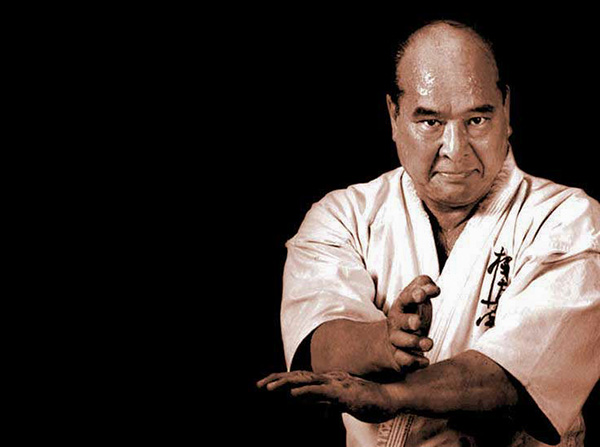 Sosai Masutastu Oyama
Kyokushin Karate founder, Mas Oyama has inspired millions of karatekas around the world.
KARATE INTERNATIONAL NAKAMURA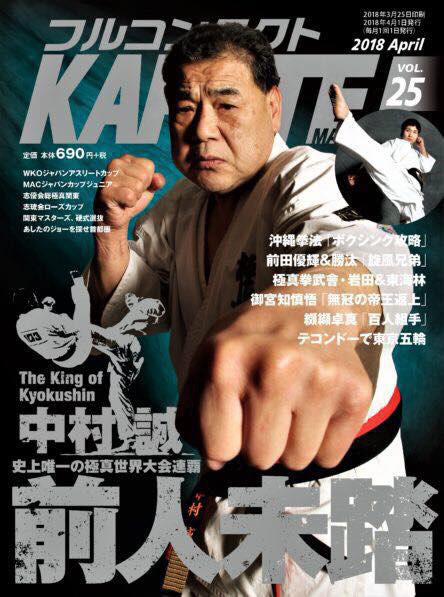 Two-time world champion, Sosui Makoto Nakamura, a prominent figure in Japan.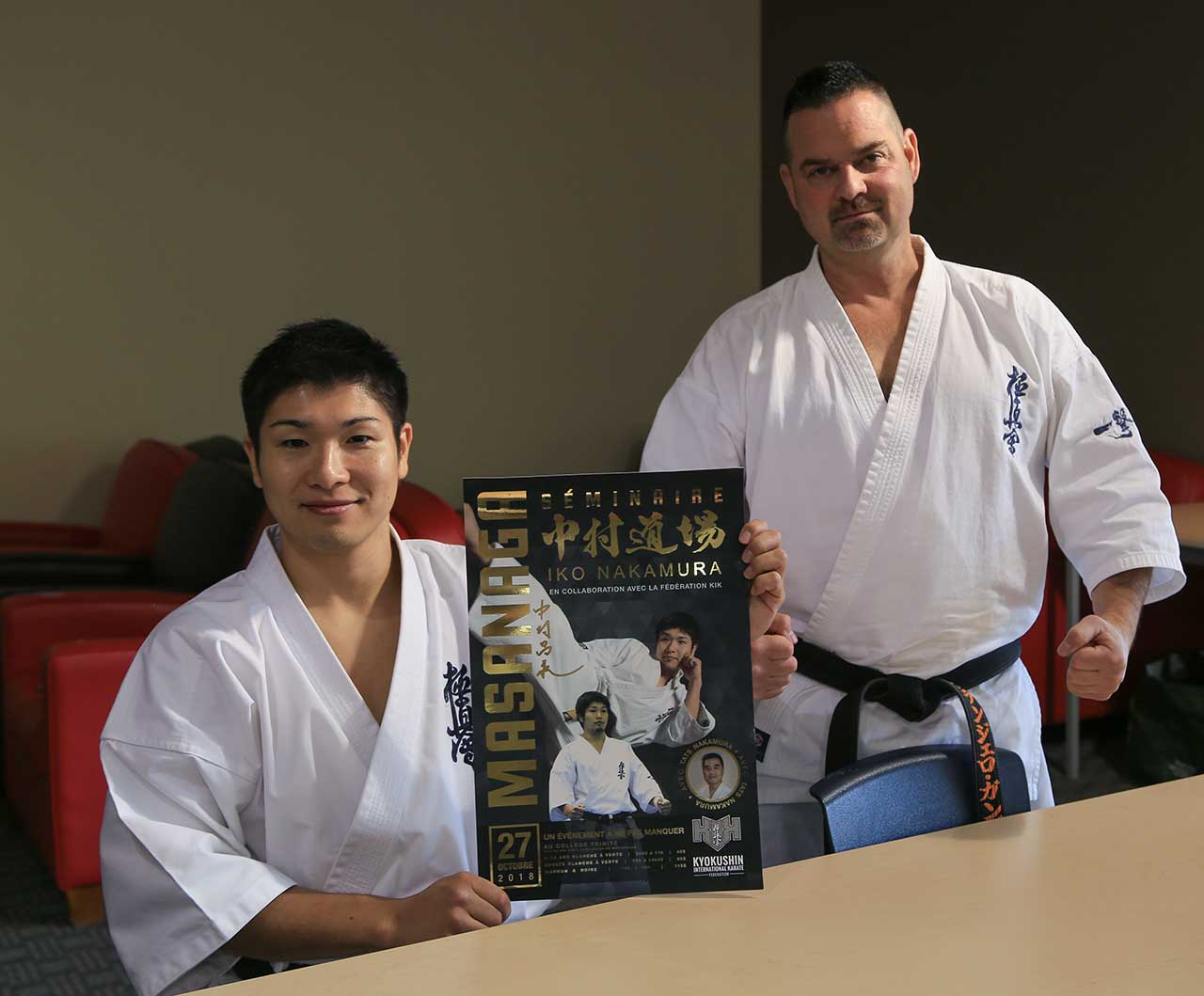 Daihyo Masanaga Nakamura and Shihan Lino Gambuto at a Kyokushin seminar in Quebec.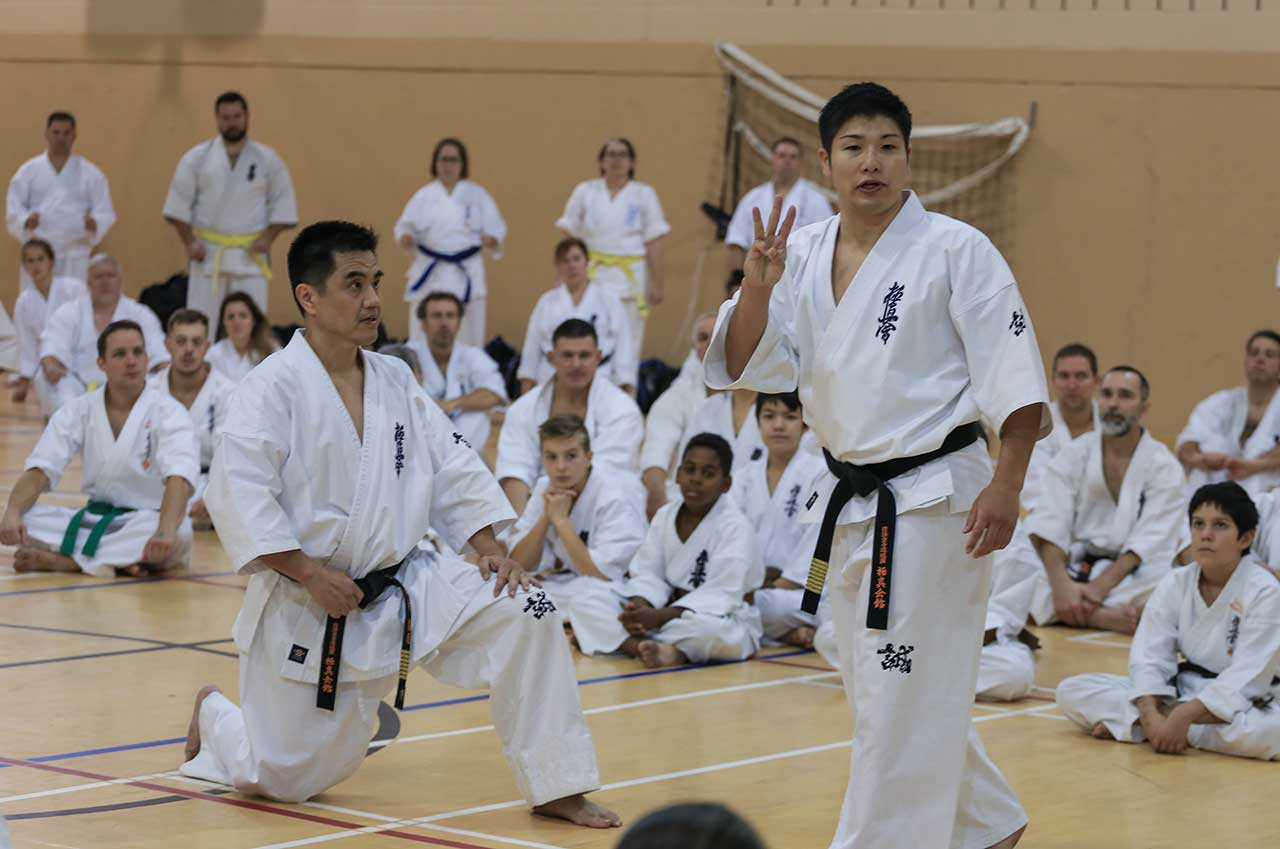 Shihan Tats and Daihyo Masanaga giving a Kyokushin karate seminar at Collège Trinité in Saint-Bruno-de-Montarville.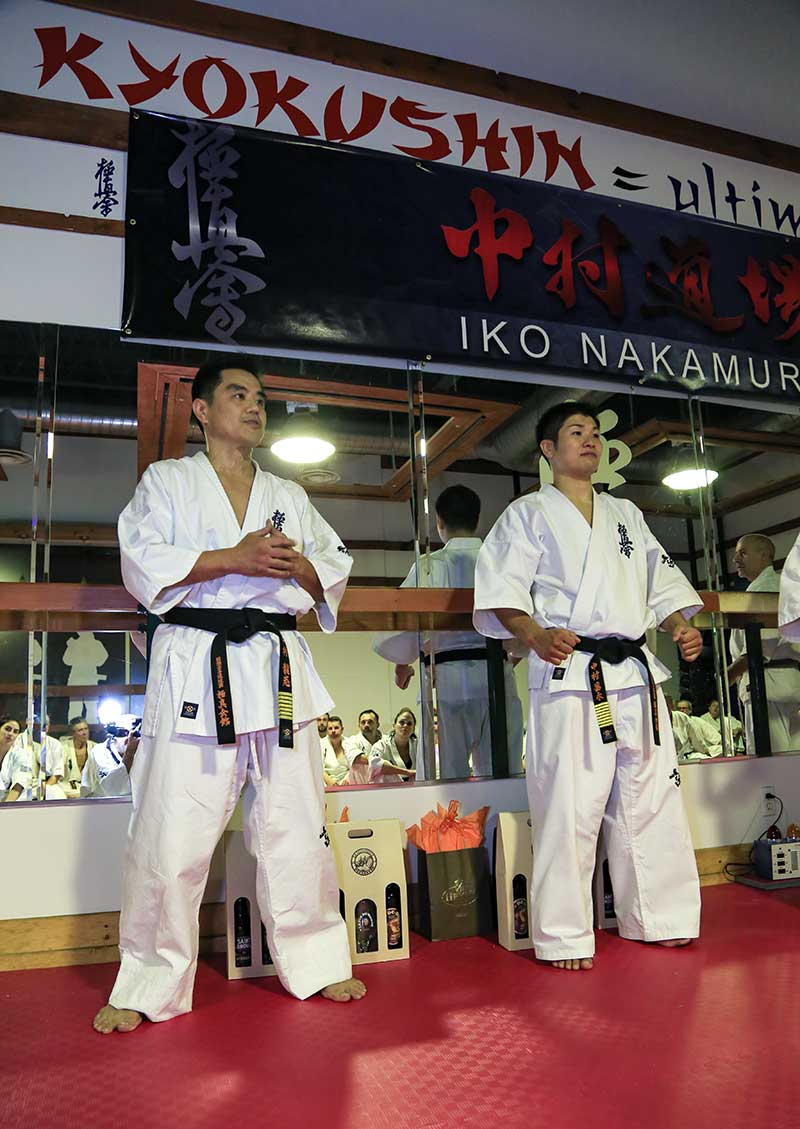 Daihyo Masanaga Nakamura and Shihan Tats Nakamura at the Boucherville Honbu.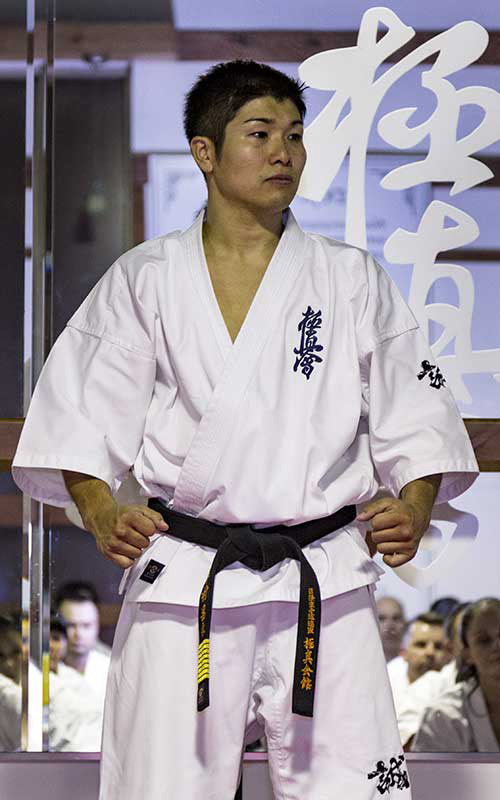 Daihyo Masanaga Nakamura, son of Makoto Nakamura, travels around the world to pass on traditional Kyokushin karate teachings. His mission is to promote Kyokushin karate by giving seminars in dojos in countries that are members of the organization.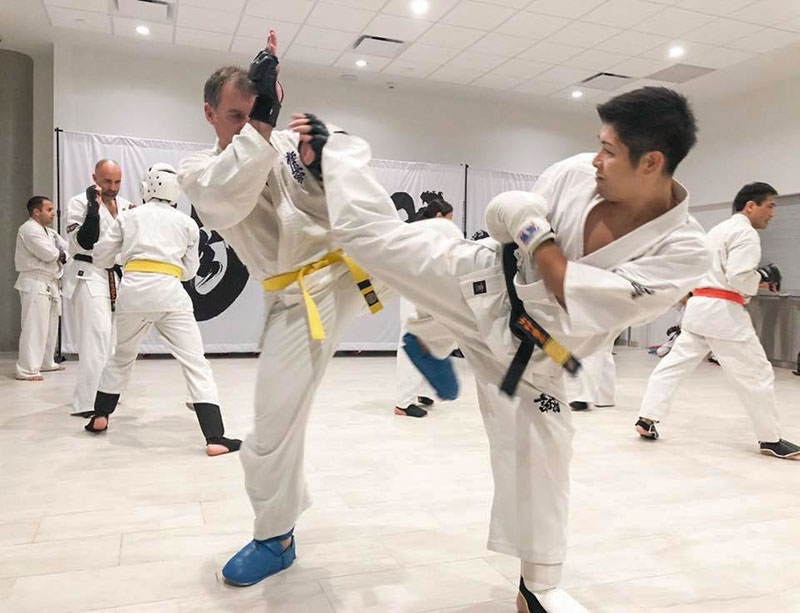 Daihyo Masanaga Nakamura at the Vancouver dojo.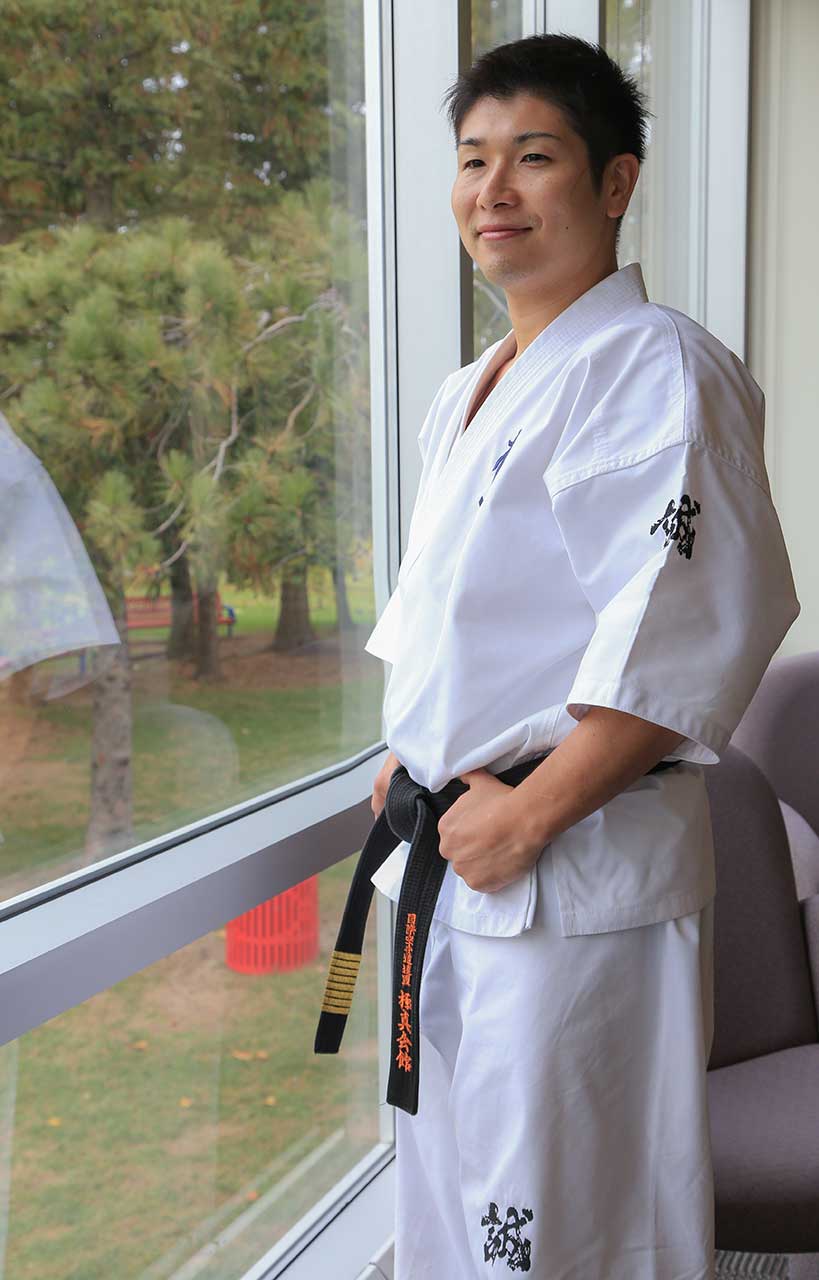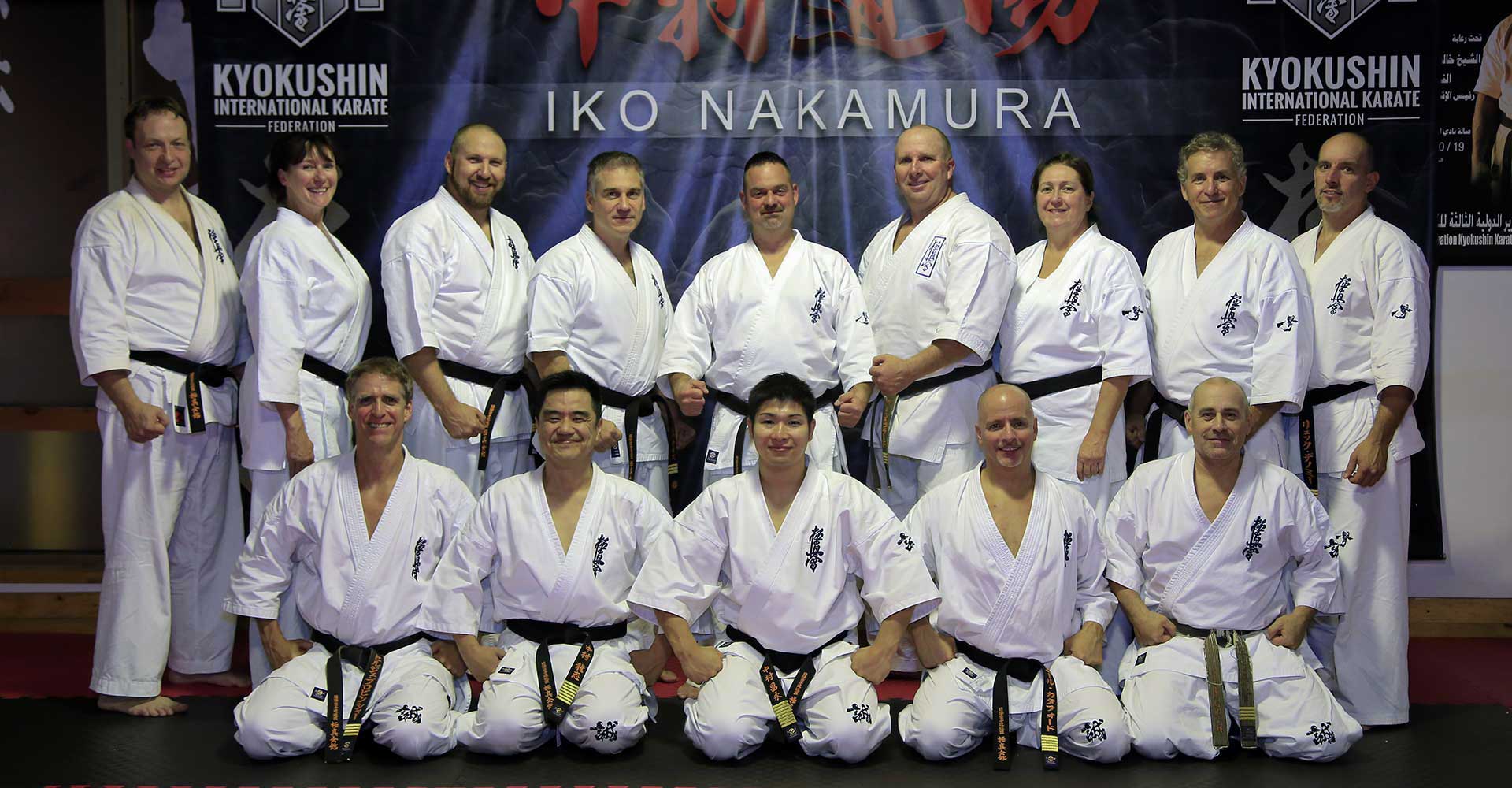 MEMBERS OF KYOKUSHIN HAWKESBURY KARATE WITH DAIHYO MASANAGA
Eastern Canada's honbu is located in Boucherville, at Shihan Pierre Cataford's dojo. This picture was taken during Daihyo Masanaga and Shihan Tats Nakamura's last visit there.
KYOKUSHIN INTERNATIONAL KARATE
REPRESENTS NAKAMURA IN CANADA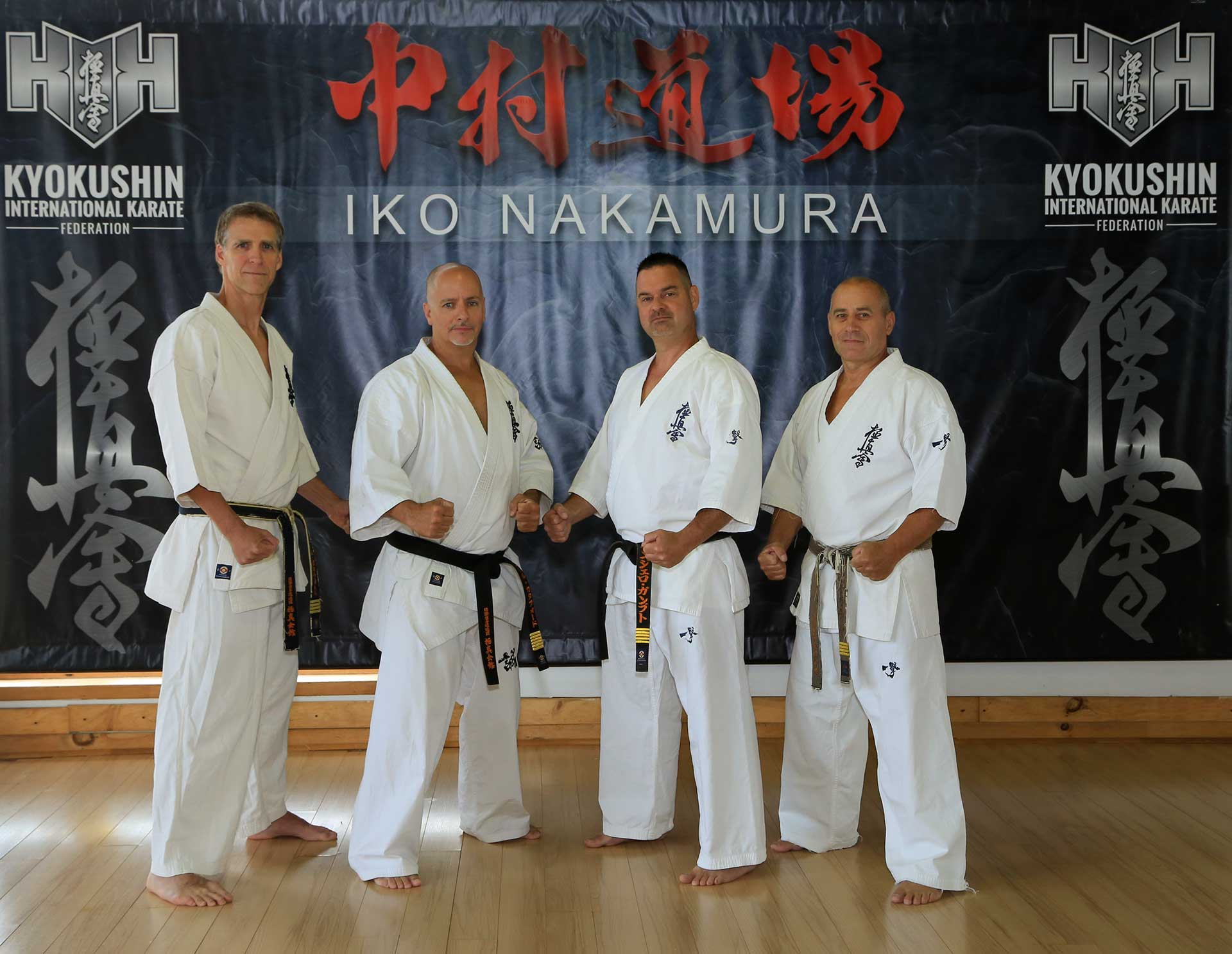 Shihan Lino Gambuto with Shihan Pierre Cataford, Sensei Serge Provencher, and Sensei Pierre Rouiller.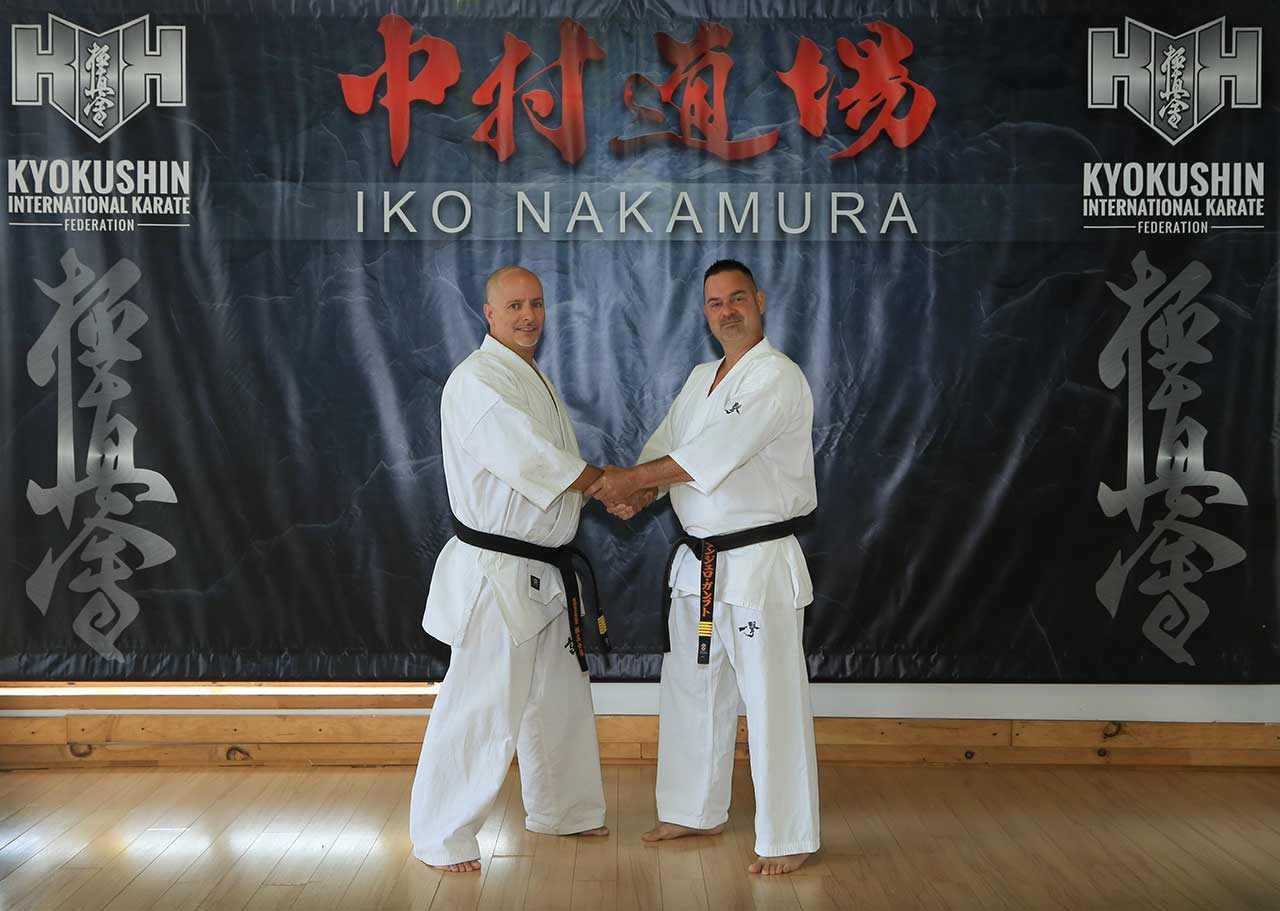 Shihan Pierre Cataford and Shihan Lino Gambuto work together for the advancement of Kyokushin karate.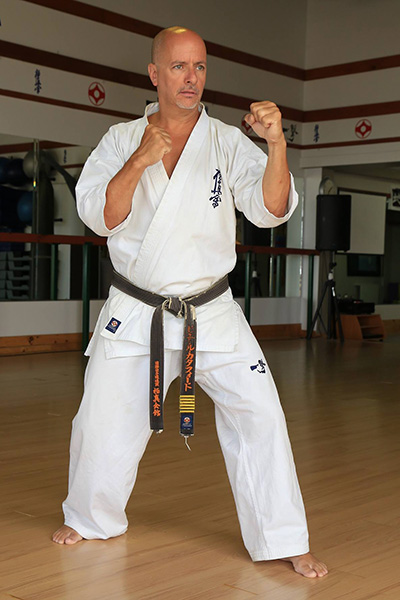 Shihan Pierre Cataford
Shihan Pierre Cataford is Karate International Kyokushin Nakamura's branch chief for all of Canada and North America.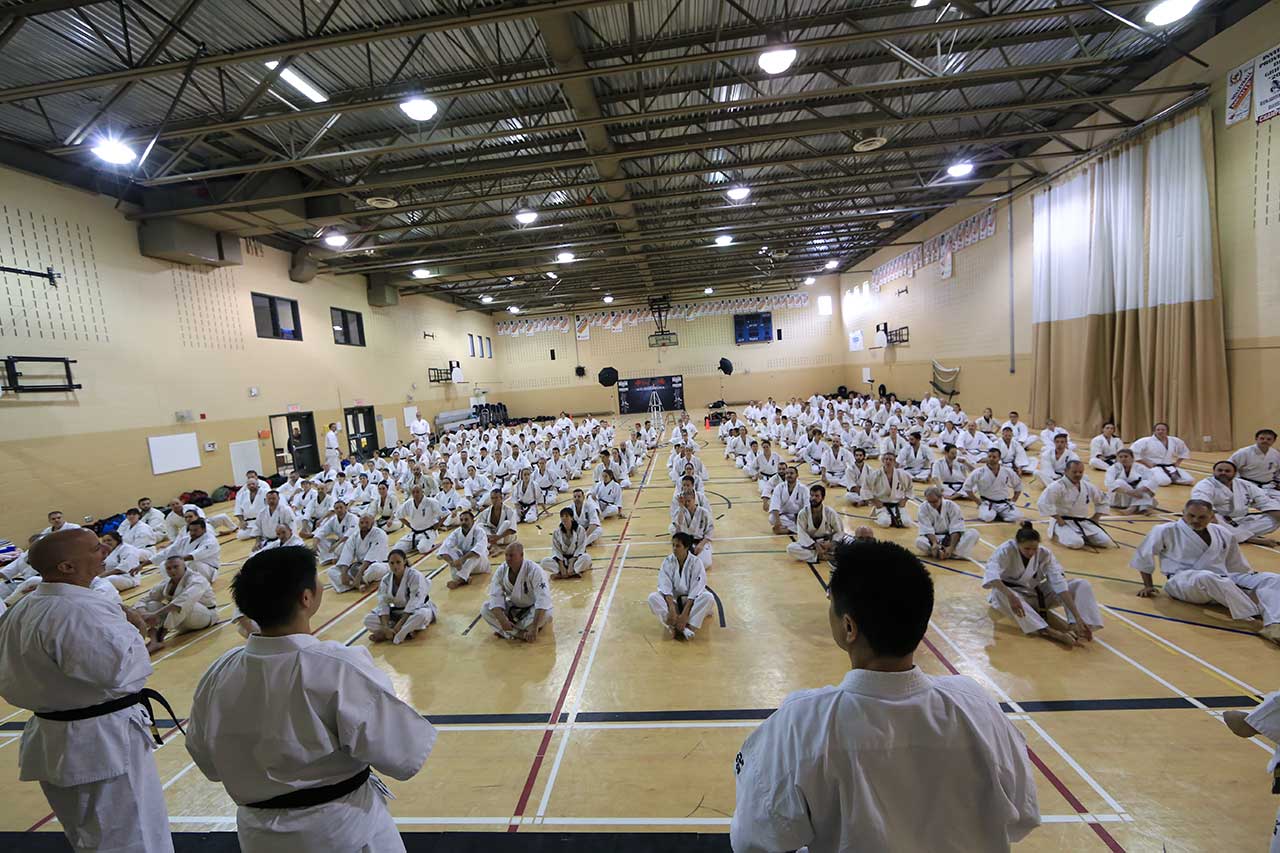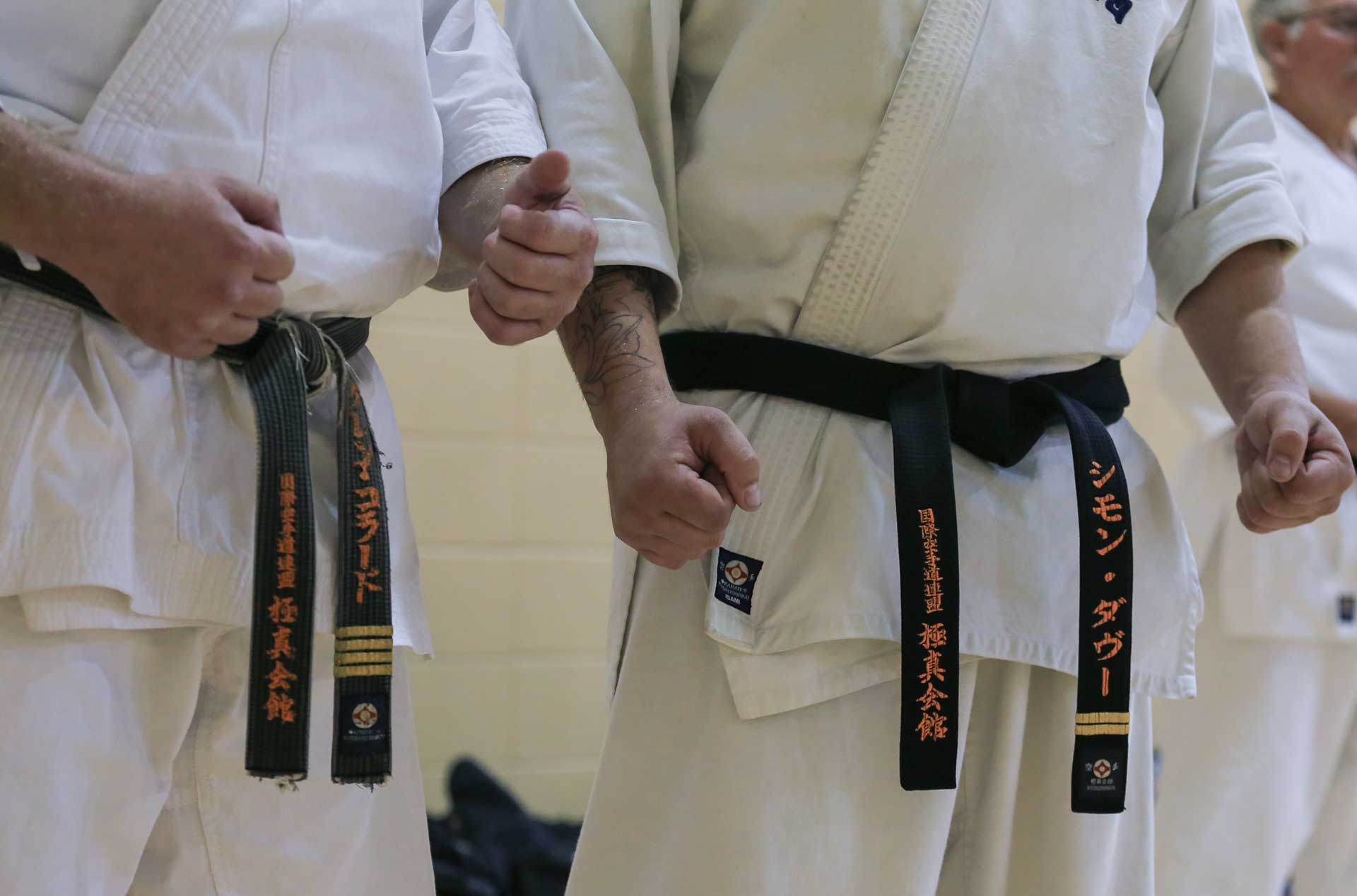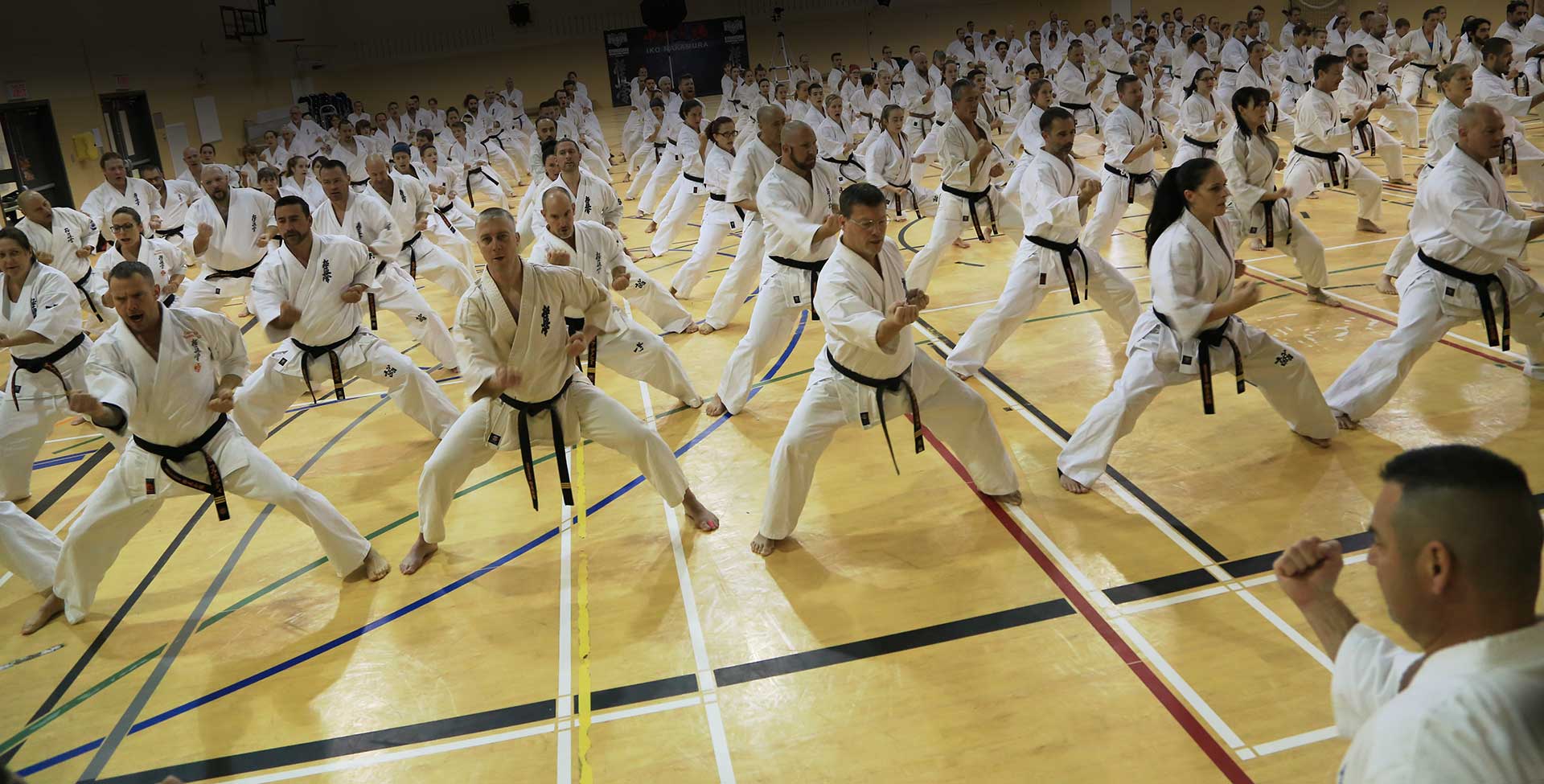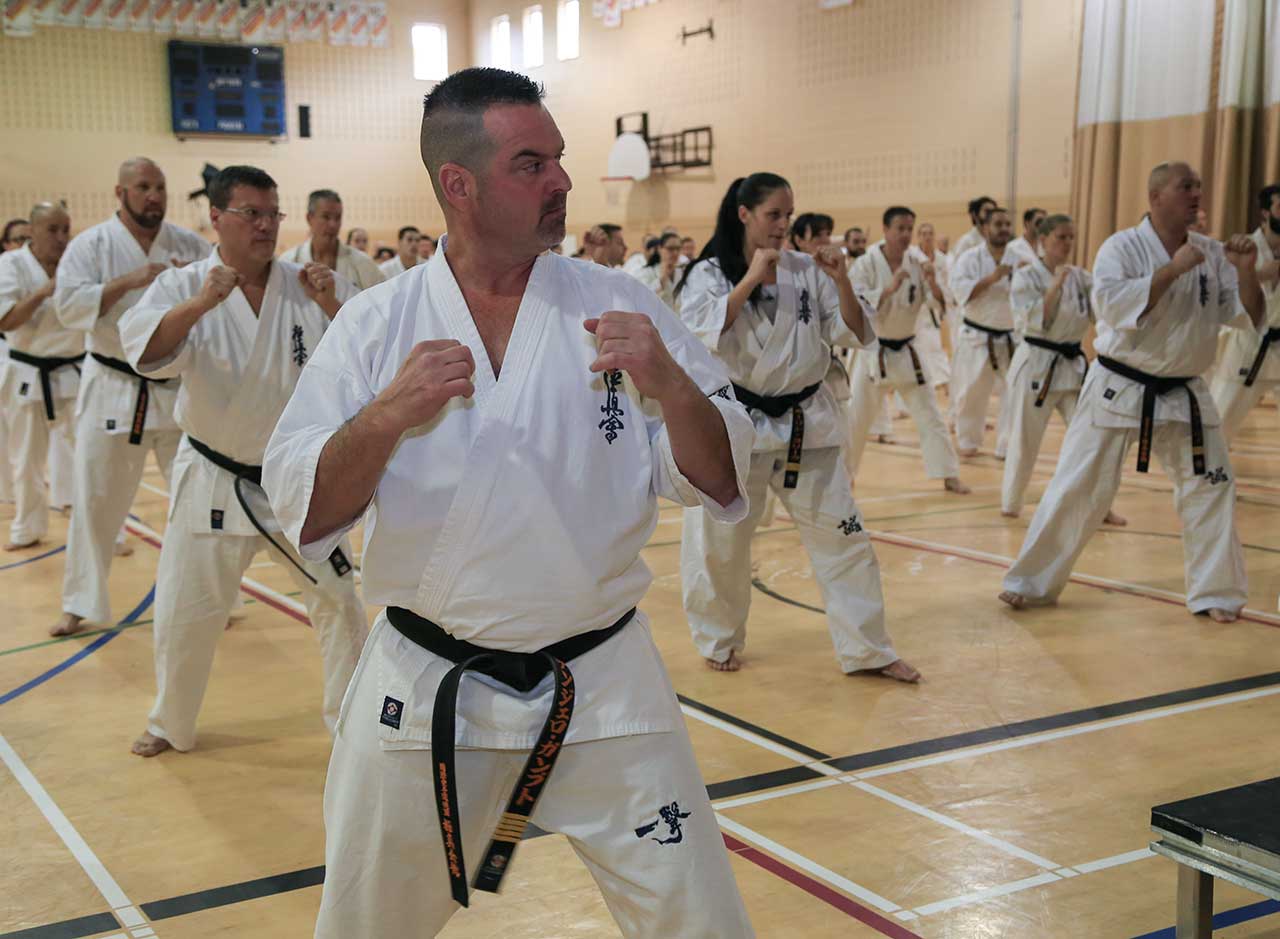 KYOKUSHIN SEMINAR
Over 250 karatekas participated in Daihyo Masanaga Nakamura's last seminar at Collège Trinité in Saint-Bruno-de-Montarville. Shihan Lino Gambuto and his black belt instructors from Kyokushin Hawkesbury Karate school were also present.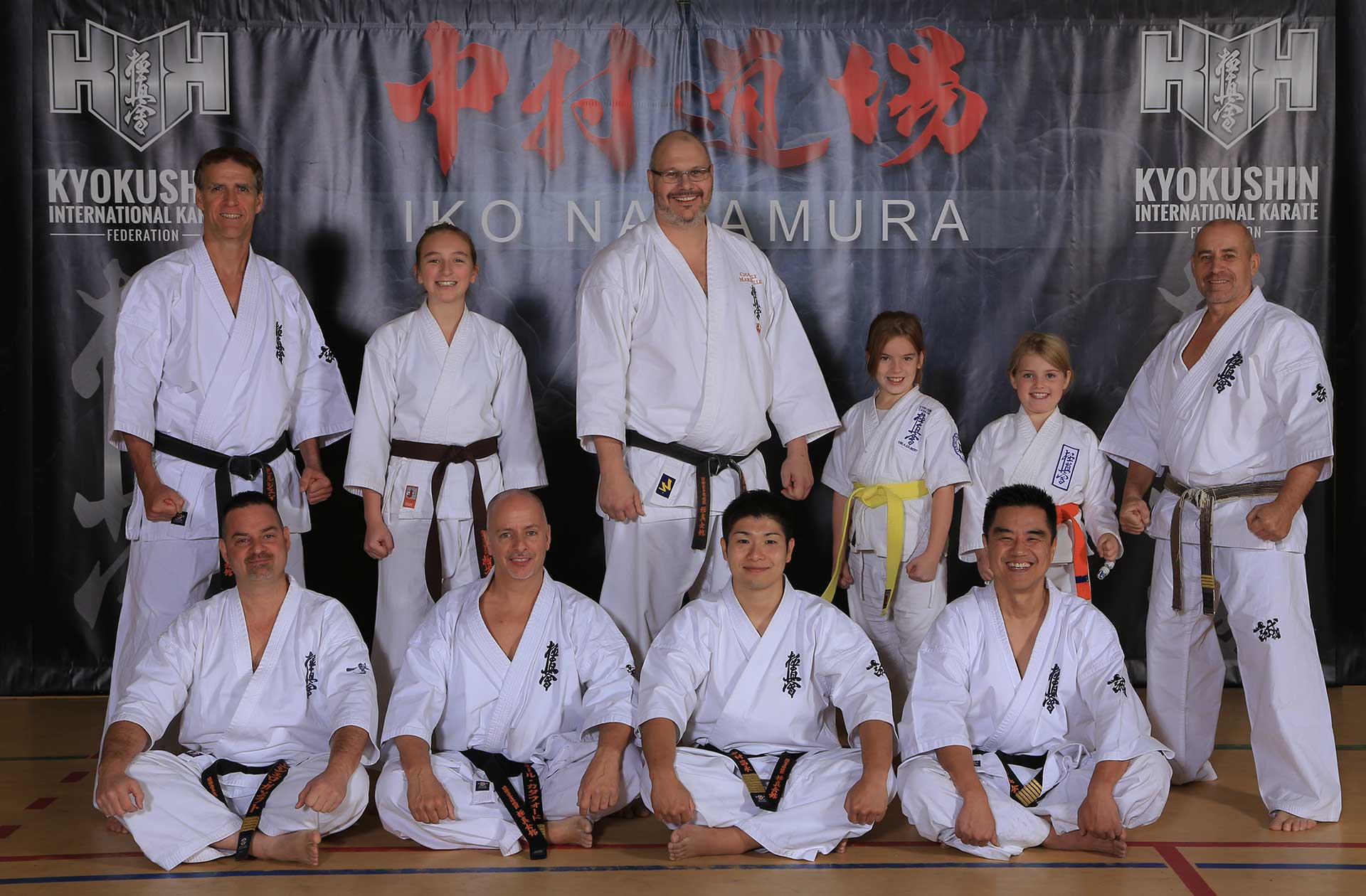 KIDS' KYOKUSHIN SEMINAR
During Kyokushin seminars, a time slot is reserved for kids only so they can benefit from teachings adapted to their age group.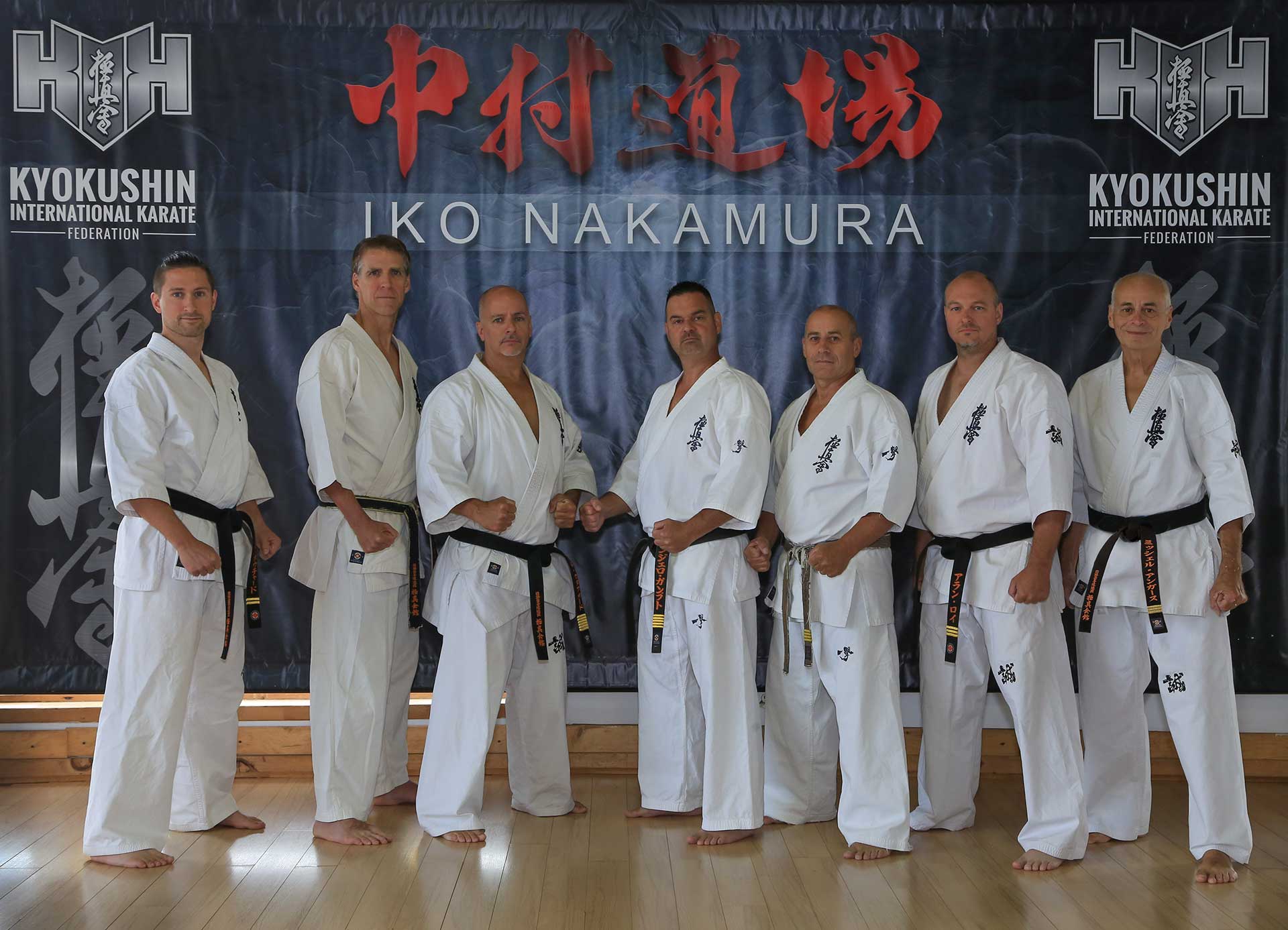 DOJO DIRECTORS
Shihan Lino Gambuto and Shihan Pierre Cataford with a few IKO Nakamura federation directors.

Kyokushin International Karate, Canadian division, currently has 12 dojos in our area. Over 300 participants were in attendance at Daihyo Masanaga Nakamura's last seminar, on October 27th, 2018.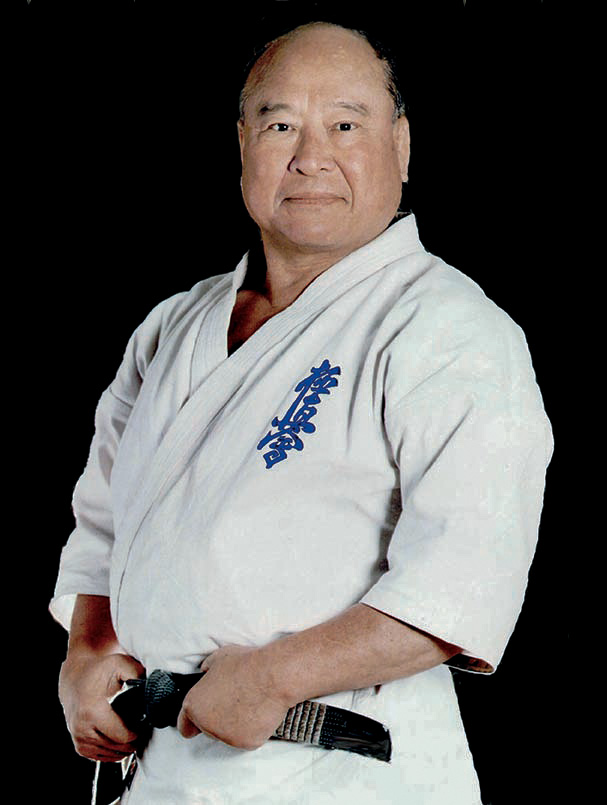 Masutatsu Oyama is the founder of Kyokushinkai.
He has studied a variety of different martial arts, including judo. He has also studied under master Funakoshi, master Yamaguchi, and master So Nei Chu. A famous Sosai Oyama quote about fighting is «Always remember that the true meaning of Budo is that soft overcomes hard, small overcomes large.»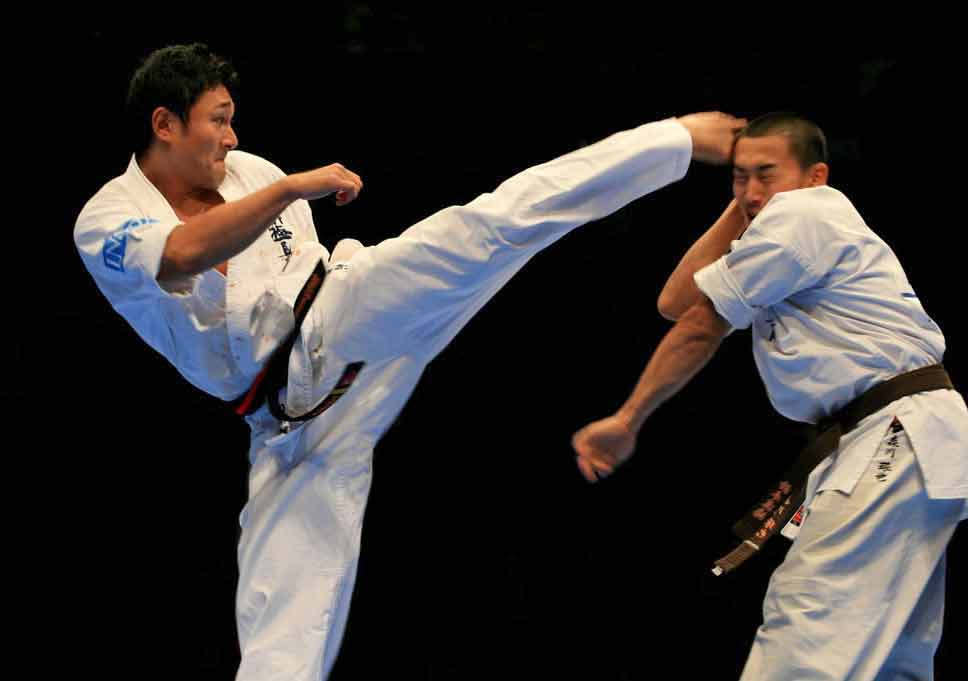 Kyokushin is perceived as the most challenging and physically demanding form of karate, which also makes it the most efficient. Advanced martial arts techniques demand that its members be in exceptional physical shape. Self-defense is effective and realistic.
e.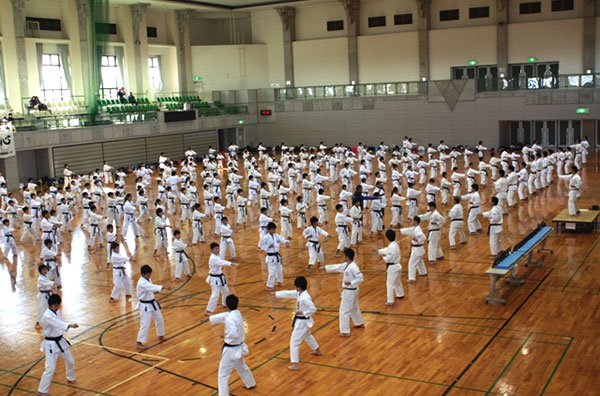 With more than 25 million followers in 130 countries, Kyokushin karate is one of the most prominent in the world.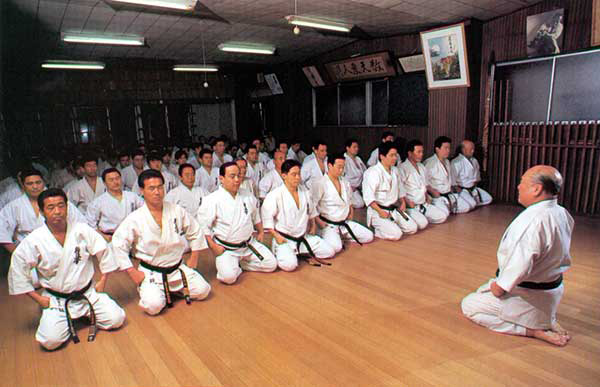 Sosai Oyama used to say «If you do not overcome your tendency to give up easily, your life leads to nothing. One must try, everyday, to expand one's limits.» Perseverance and patience are essential in accomplishing this difficult task.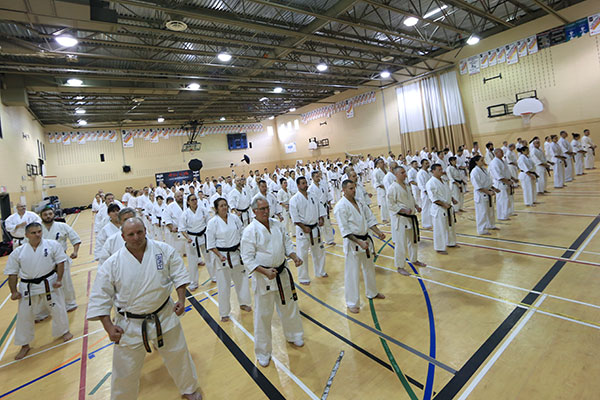 Even though being physically able is important, developing the mind and spirit is also paramount. It is, in fact, the basis of the Kyokushin ideology. A perpetual quest towards spiritual attainment and intellectual development are pillars of martial arts philosophies.

A TEAM OF PROFESSIONALS
By joining our school, you'll be supported by a team of passionate martial arts professionals who have your personal development, your well-being, as well as your health at heart.
CONTACT US
500 Main Street East
Hawkesbury, Ont
Paul VI catholic elementary school gymnasium
514-576-8061
All rights reserved Shihan Lino Gambuto - Karate Kyokushin Hawkesbury 2019