KARATE  KYOKUSHIN
HAWKESBURY
Passionate about martial arts
All black belts are certified and registered in Japan
Due to Covid 19, Prescoot Russell school boards will not have any community activities in their building at this time. They will communicate with us as soon as the situation evolves so that we can return to the gymnasium of the Paul VI school.
Classes have been temporarily relocated at
Chute-à-Blondeau Community Center
2005 Principale Street
Fall session starts Tuesday september8, 2020
Kids: 6:30 pm to 7:30 pm
Adults : 7:45 pm to 9:00 pm
Then on Mondays and Thursdsay at the same time.
Non-medical masks are mandatory inside the dojo at all times for parents
and nonparticipants, as well as for students before and after classes.

A maximum of 50 people is allowed inside the Dojo, including pupils, instructors and parents.
There will be no contact between students and the 2 meter physical distancing measures will be respected.
Sharing our passion for martial arts.
Through our Kyokushin karate classes, we aim to develop our minds and bodies. In our dojo, karate teachings are based on traditional Bushido philosophies, with emphasis on personal growth, respect, and discipline.
We offer classes for all age groups : kids, teens, and adults. You are never too old to start a karate class and can be in any physical shape. The objective is a willingness to surpass yourself and to push your own limits.
Kyokushin Hawkesbury Karate offers family classes. Our fitness and self-defense approach is dynamic and efficient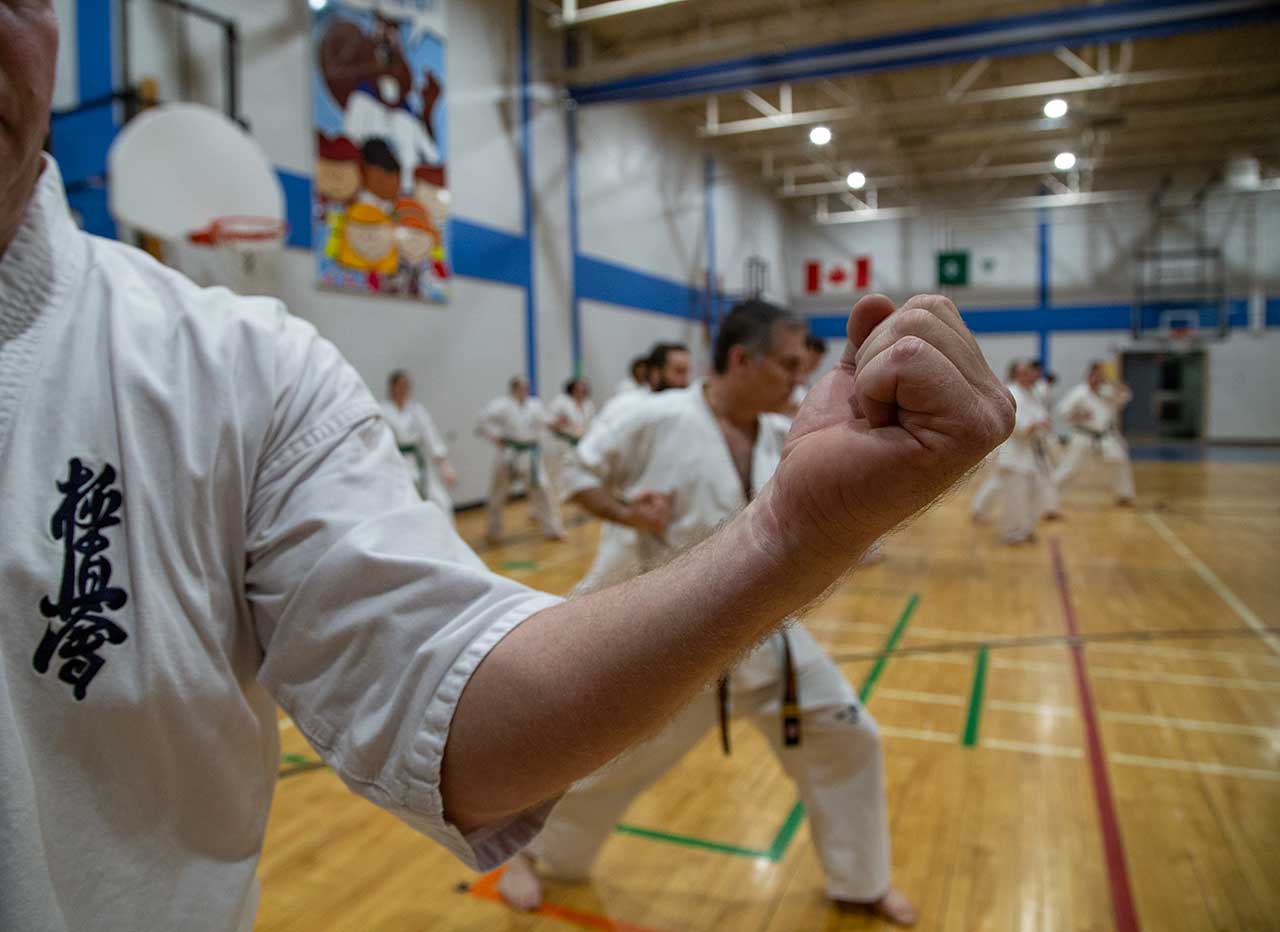 Practicing Kyokushin Karate will help you improve your physical shape, it will enhance your concentration and boost your confidence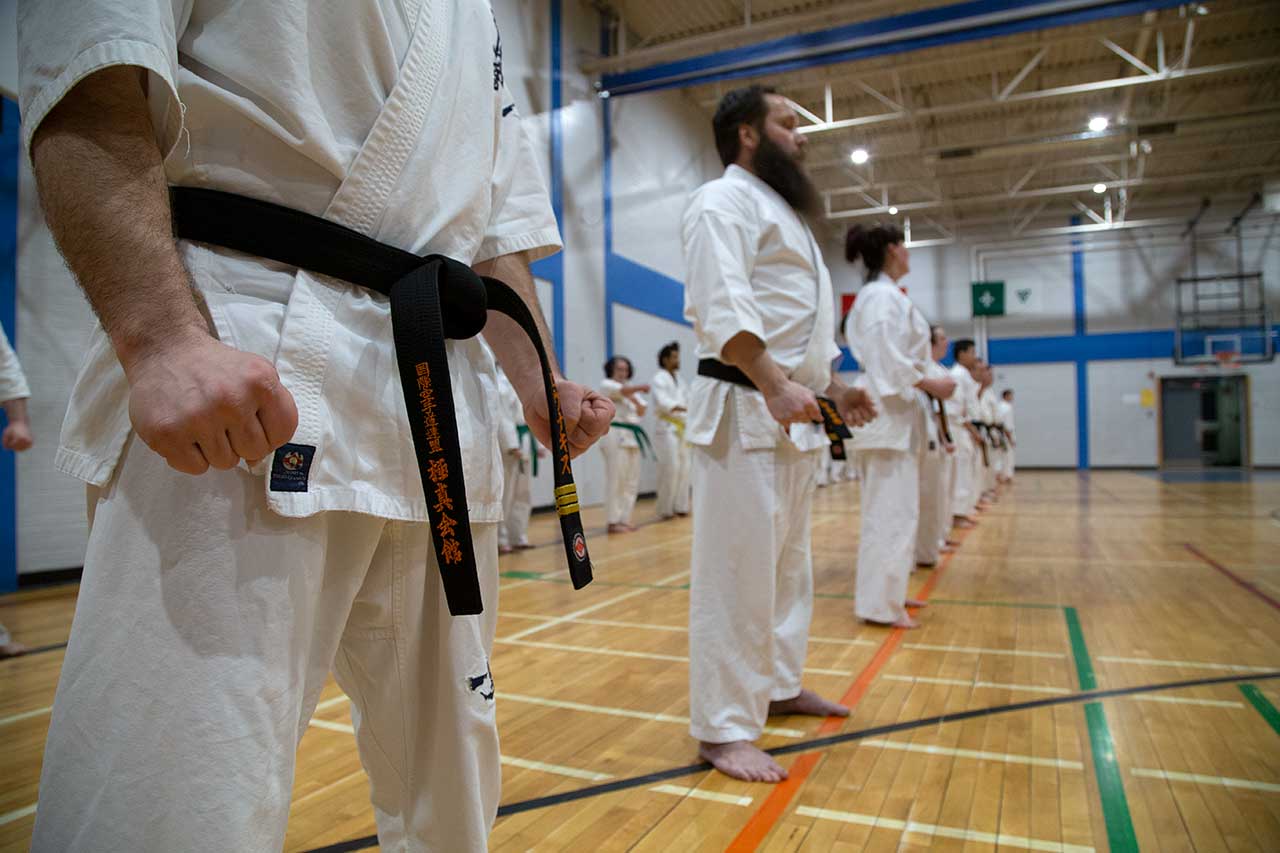 Expertise
For the past 30 years, many of our karatekas have become pillars of our school. Our students are inspired and motivated by evolving alongside these black belts.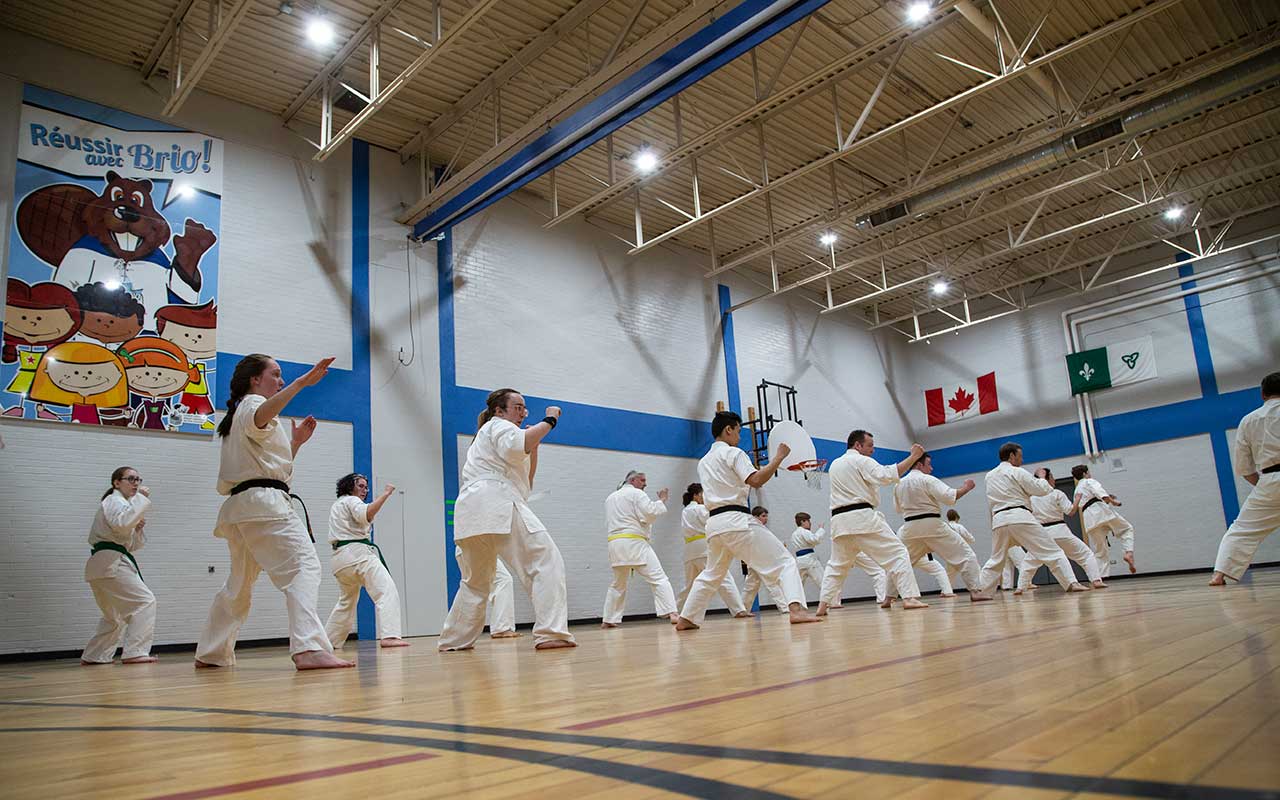 Our dojo
Our dojo is situated in a large gymnasium which boasts all the commodities needed in order to make your workout a success. Our goal is to ensure your karate session is efficient and comfortable.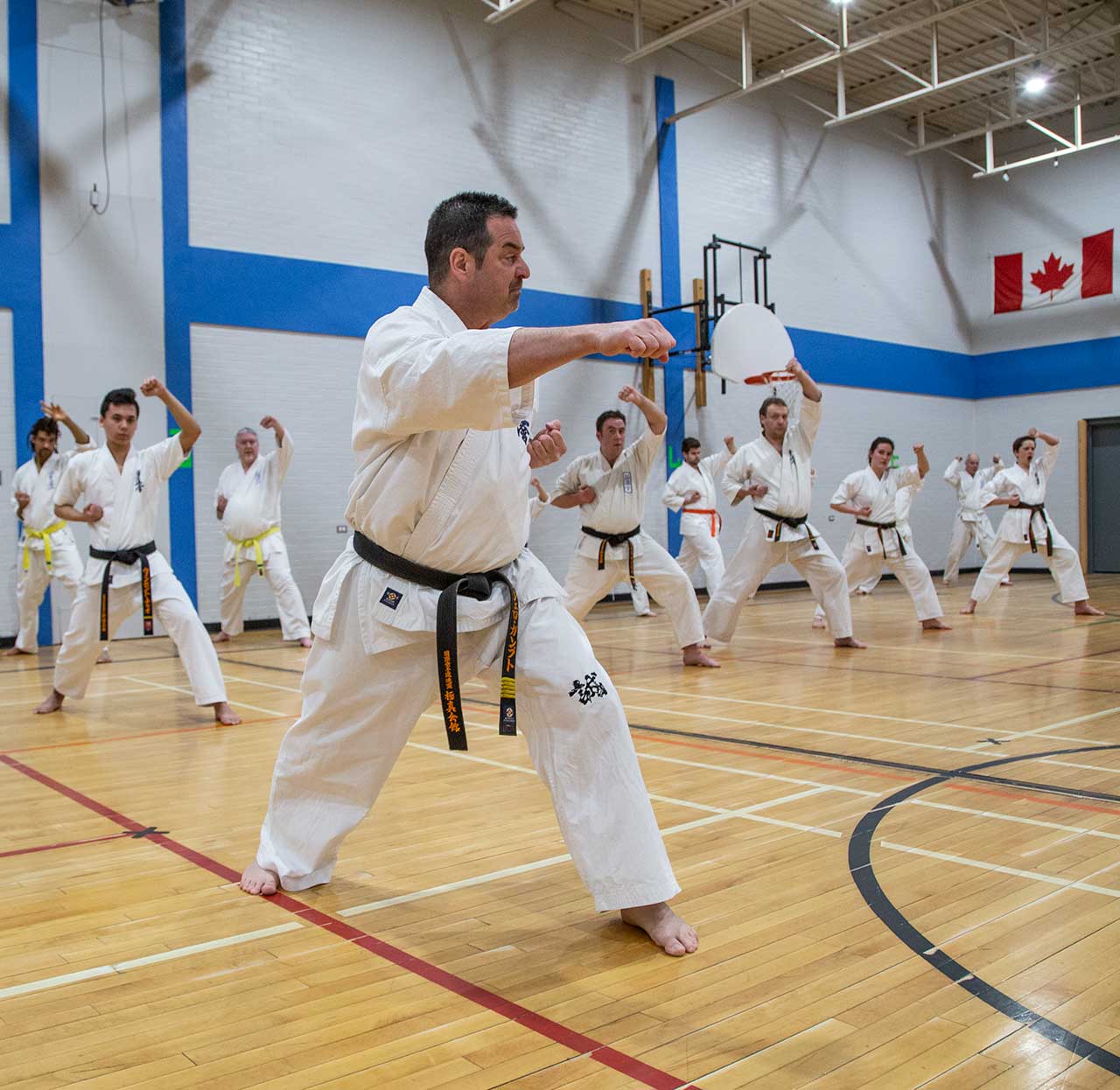 Lino Gambuto has been practicing karate for over 35 years and is an International Kyokushin Karate certified 5th degree black belt. He's passionate about karate and conveys his martial arts knowledge with energy and enthusiasm. After attending a life-changing karate demonstration in 1985, he embarked on this new adventure and quickly advanced through the ranks to open his own dojo in 1990.
In 1992, his karate school joins Canada's Kyokushin organization.
To realign his mind, body and spirit, Shihan Lino has frequently (2001, 2007, 2011, and 2015) traveled to Japan to train with Kyokushin Karate grand masters. While in Tokyo and at Mount Mitsumine, Japan, he obtained his 5th black belt degree (dan). He has participated in multiple international competitions, notably in Osaka, New York, and Canada. Furthermore, he has trained in Banff, in Hawaii with Bobby Lowe, and in New York with Shigeru Oyama.
Lino Gambuto has trained SPVM, SQ, OPP, as well as RCMP officers in jujitsu techniques. He has also served in the special forces and worked as a personal bodyguard. Many of his students are now certified black belts.
Shihan Lino passionately shares his knowledge and love of martial arts with his pupils. His students unanimously agree that he's an exceptional teacher.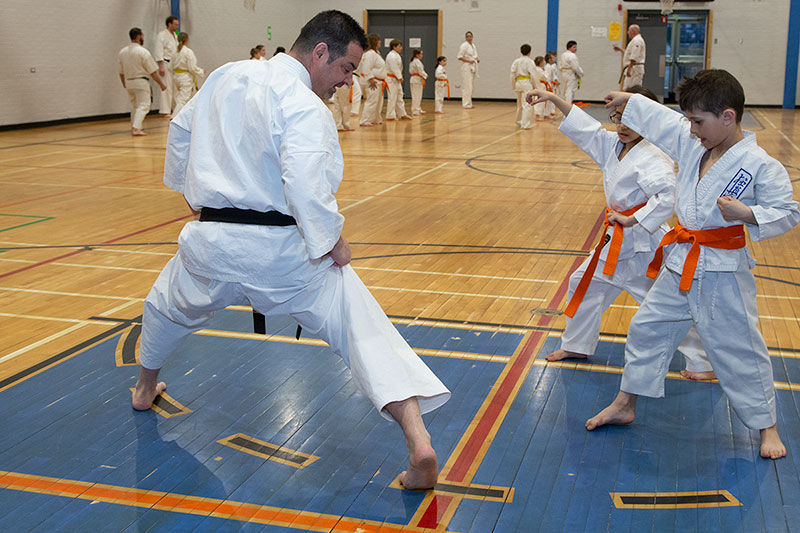 Kids classes
Kids as young as 5 years old can sign up for karate classes. Our students are supervised by experienced professionals who pass on their martial arts knowledge while providing an adequate level of discipline.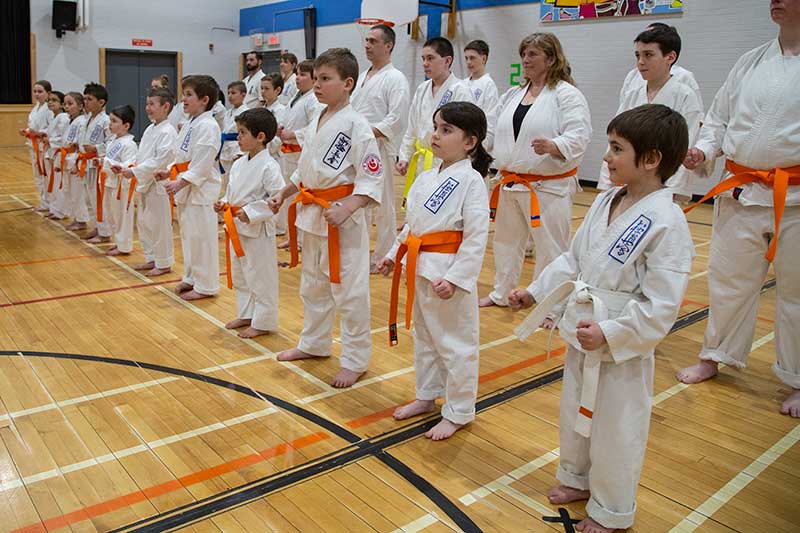 Family classes
Family classes allow children and their parents to attend a joint karate session. Both will better their physical condition and optimise their development as they train together.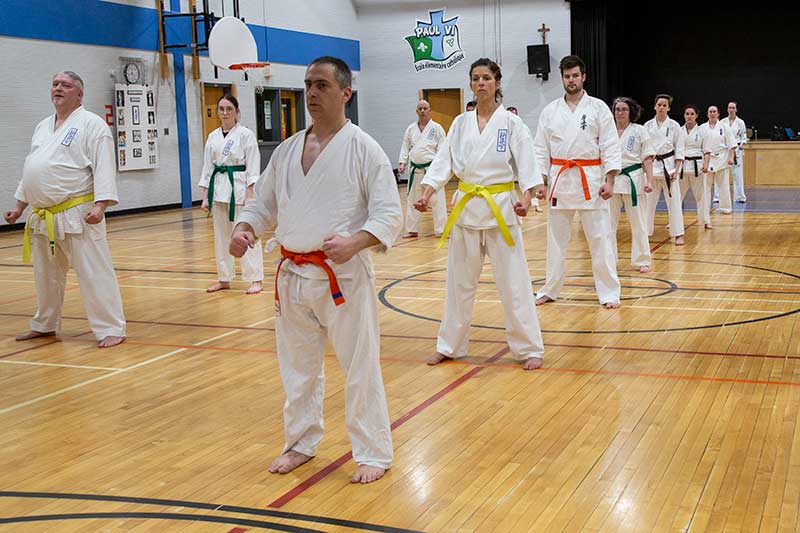 Adult classes
Aimed at developing muscular strength and better cardiovascular health, adult martial arts classes are offered in an enjoyable environment. With regular training, you'll attain your best physical shape.
OUR STRENGTHS
ENERGY
IMPROVMENT
CONCENTRATION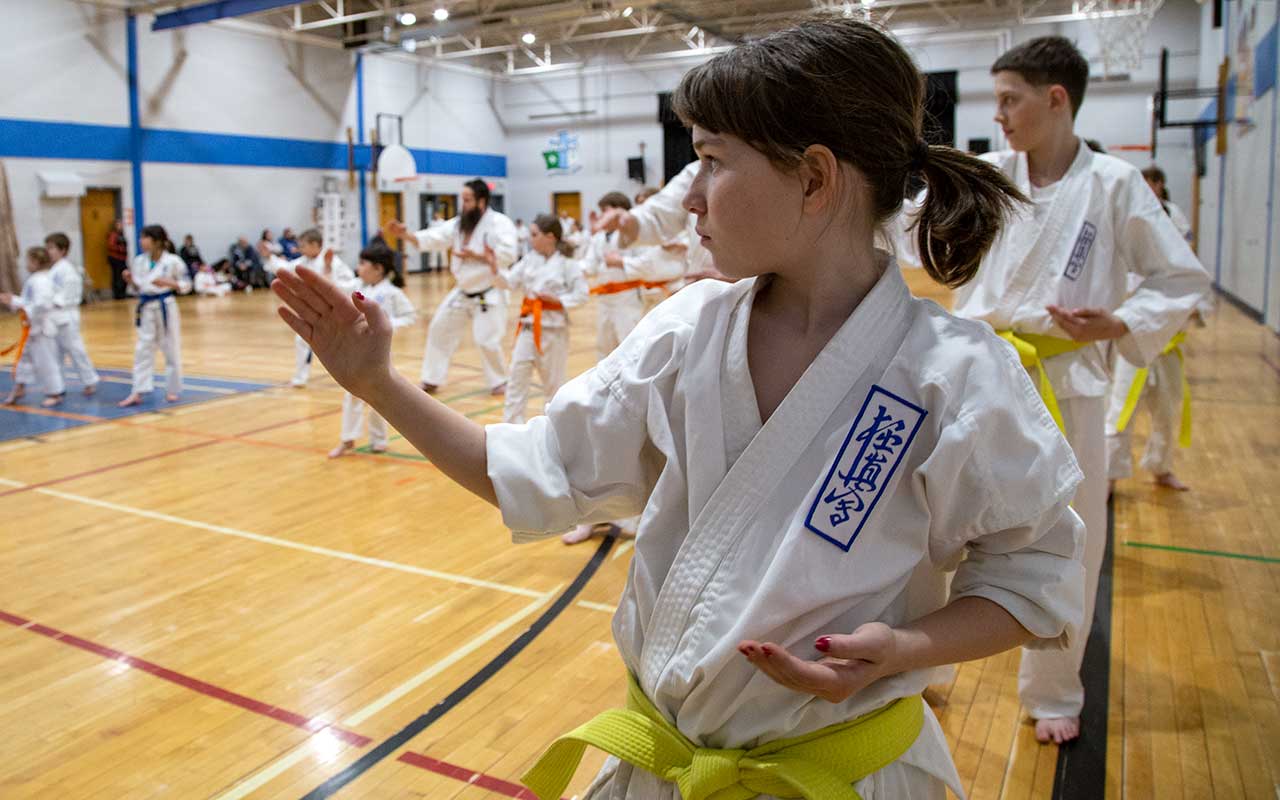 Building your confidence
By building their confidence, karatekas are able to adapt more easily and better face destabilising events in their lives.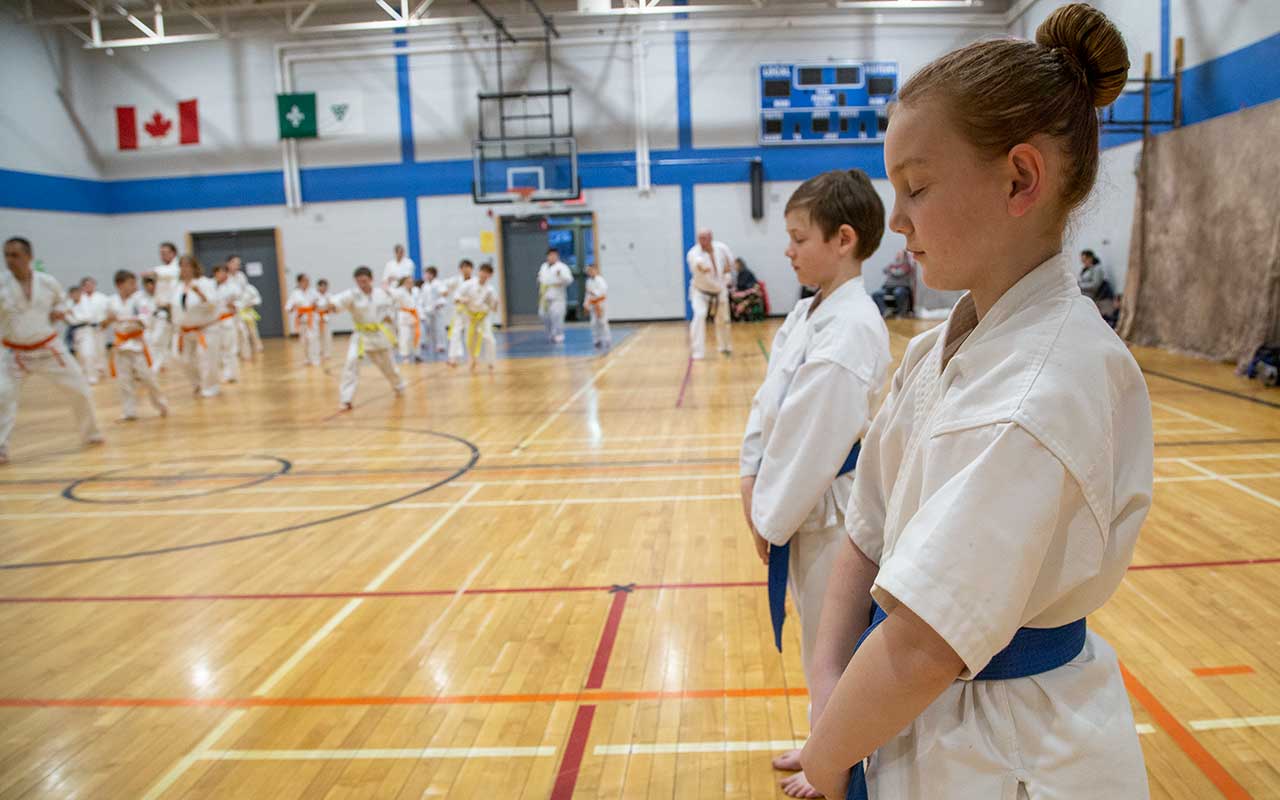 Awareness with respect
Respect is omnipresent in all aspects of Kyokushin karate. Respect for others quickly becomes second nature to our students and is noticed and appreciated by their parents in many spheres of their lives.
SIGN UP FOR CLASSES AT ANY TIME
 Studying karate will help you set and reach fitness goals and attaining each one will improve your confidence.

A TEAM OF PROFESSIONALS
By joining our school, you'll be supported by a team of passionate martial arts professionals who have your personal development, your well-being, as well as your health at heart.
CONTACT US
500 Main Street East
Hawkesbury, Ont
Paul VI catholic elementary school gymnasium
514-576-8061
All rights reserved Shihan Lino Gambuto - Karate Kyokushin Hawkesbury 2019